Wall Decor Ideas for Confined Spaces
Published : 5th August 2019 in Inspiration, Interior Design tips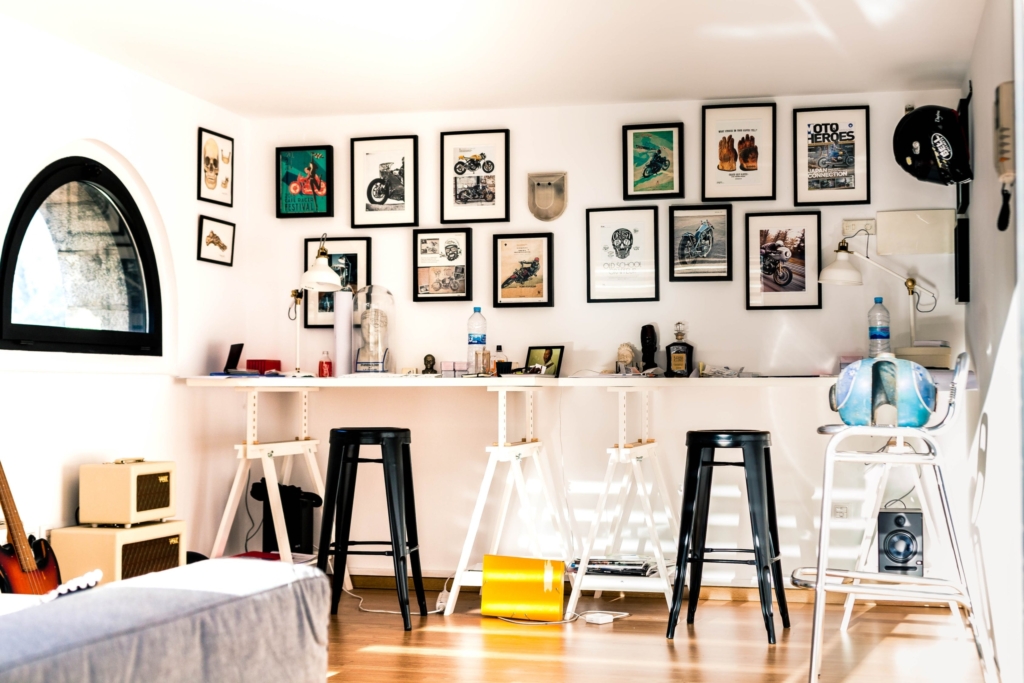 Decorating a confined space can be a daunting task and you might feel that you have very limited choices available. You certainly don't want your place to look more cramped than before. Wall decoration is a great way to give your place a warm, cozy, and stylish look it deserves. Here are a few wall décor ideas to glam up your small apartment:
Gallery Wall
A gallery wall doesn't only boost the decorative aspect of your room but it also adds to the sentimental value. Paint a tree with extending branches and place small frames of your loved ones in place of leaves. You can also create a geometric pattern with picture frames.
A Large Painting
While choosing wall art, remember that less is more. Placing a single oversized painting can add to the charm of your room. If your room is already painted with pastel colours, then going for vibrant, flashy patterns will work the best. If your room contains a lot of bright colours, you might want to hang a soothing, cool coloured scenic art piece.
Fabric Ornamentation
A piece of rug or fabric is a lightweight alternative to paintings. You can choose the texture you like and the colors that compliment the rest of your room décor perfectly. If your fabric gets dirty, washing it is easy and as it is not that expensive, replacing it altogether with a new design is also convenient.
Decorative Wall Mirrors
With mirrors, you can provide any small room with an illusion of a larger space. You can hang small mirrors in different geometrical shapes or cover an entire wall with it. If your walls are white, choose mirrors with bright colored borders to give them a more prominent look.
Cheeky Shelves
Shelves are a great way to increase storage space and also provide ornamentation for your walls. Add shelves to your wall and fill them up with your favorite books. The books themselves will provide a variety of color. You can also fill the shelves with aromatic candles and colourful crafts.
Wall of Plates
What better way to make use of old plates that will never end up on your dining table than using them to add beauty to your room? If you have a white background, you can spray paint your plates with bright colors of your choice. You can also decorate your plates with floral stickers and beads.
Hanging Plants
Add lush foliage and beautiful candles to your apartment. Hang candle holders with leaves wrapped around them and little potted plants on your wall to give it a 'garden room feel'. Opt for indoor plants with aromatic blossoms to give your room a natural floral fragrance.