Small and Inexpensive Tips for a Mini Home Makeover
Published : 28th August 2020 in Interior Design tips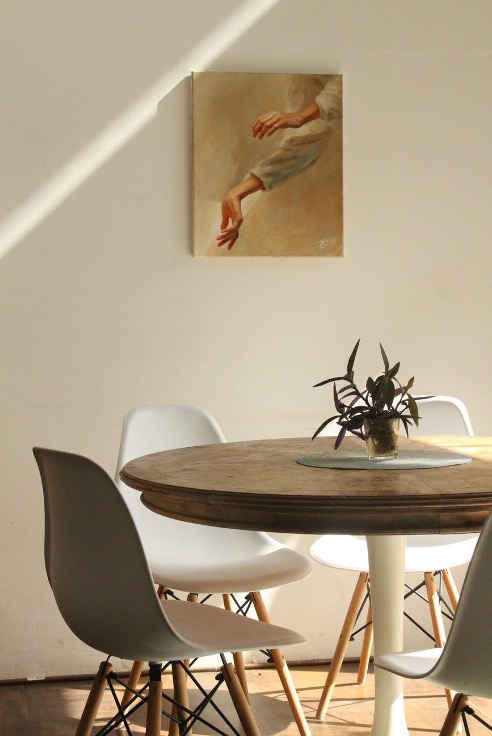 If you are on a tight budget or a tight schedule, but you still want to give your house a makeover without spending too much, you might find yourself at a loss for ideas on what to do. Most home renovation options are expensive, time-consuming and energy-consuming. If you don't want to put in all that effort and instead want some quick fixes that can help you make your home look fresh and chic, here are a couple of things you can do.
Change the Throw Pillows
Bring a quick pop of colour to your living room or bedroom by throwing in some throw pillows. If you had some already, change the fabric and you will be surprised to see how big of a difference this simple change will make. If you really want to make an impression, go for bold patterns and bright colours that attract the eye.
Change your Bedding
From your simple, basic bed set, you can upgrade to a Hygge-inspired, stuffy bed that makes your room look more cosy and warm. You can get a pillow mattress that gives a puffy and luxurious look to the room. Complement it with plush throws and cushions in vibrant colours that make the room look bright and fresh.
Adorn the Walls
One of the easiest ways is to cover your walls is with some art. Be it photo frames, framed quotes, plate décor, or anything, hanging up a piece of art on the walls can make instantly make the room look refreshing. The best part is that wall art hardly costs a thing anymore, with varieties of readymade frames available. Just bring them home and put them up.
Throw in a New Rug
A new rug can add life to a room! An inexpensive rug added in the middle of the room can add the sparkle back to the space. A rug of any colour or pattern, as long as it complements the theme of the room and is placed correctly, is a designer's favourite accessory.
Window Treatments
This might be less effort, but the impact it makes is incredible. Changing the drapery can transform the room sometimes. You can swap in elegant drapery with roman shades for a while to give the room a more casual look. Or you can simply change the colour or style of the drapery for a small change.
Bring in Some Plants
A simple way to bring in some colour and life to a room is to bring in some plants. Real plants are beneficial in many ways, but the aesthetic appeal they offer when placed in a house is immense. Bring in large floor plants to add to the corners of the room, and small ones to decorate your window sill and desks and coffee tables with. It will catch the eye of anyone who enters the room.
If you don't want to undertake major home décor projects right away, these small hacks will do for now.