Throw Together The Perfect Mix Of Throw Pillows
Published : 28th August 2020 in Interior Design tips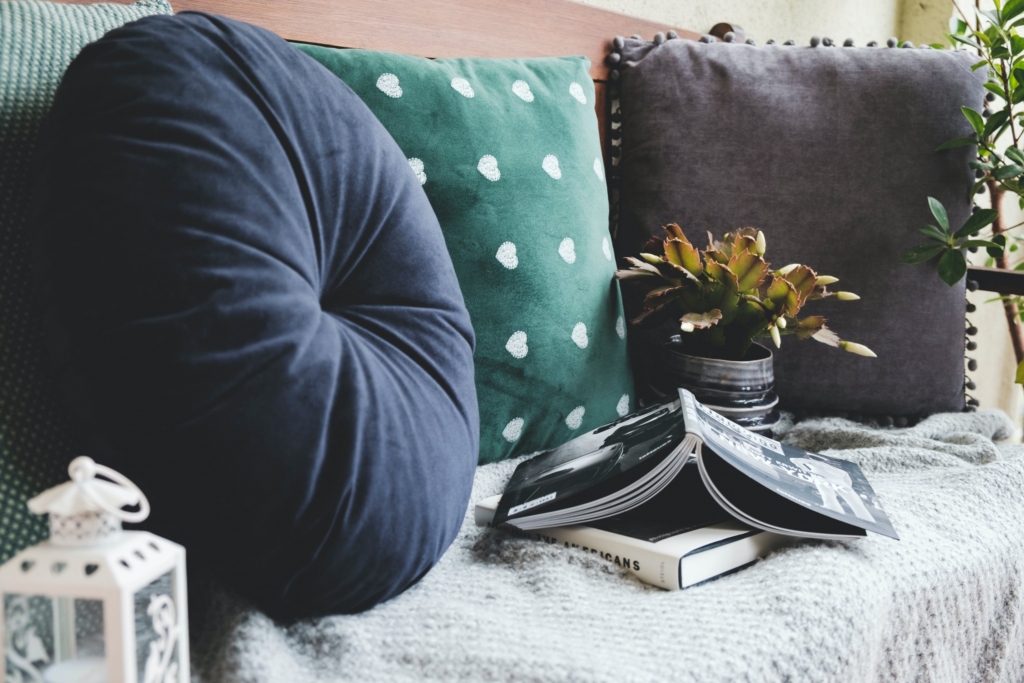 Throw pillows are one of the best accessories you can have in your home as they really add a dash of colour to the room. Why stick with the boring old pillow set that came with your couch? There is no dearth of options available anymore, so why not experiment and let your creativity show?
There is no rule to throw pillows; how many you choose to put, what colours, and what patterns you decide on, or what arrangement you prefer. As long as it is done tastefully, you can pull off almost anything with throw pillows.
But if you really need inspiration, let us guide you on some of the basics of mixing throw pillows. You can always drift away from the rules and do your own thing, so let your creativity run wild.
Three Colours
Start with choosing three colours for your pillows. Draw out the colours from the existent décor, such as your curtains, rugs, bedding, or wall paint, and play with those colours in your throw pillows too. Using colours that already exist in your décor will give the room a more cohesive and put-together look, accentuating the colours of choice.
Three Patterns
Traditionally, all the throw pillows had to be in the same pattern, making the arrangement very basic and boring. Today, people prefer going with multiple different patterns and colours in the same arrangement. While there is no limit to how many patterns you can incorporate, too many will seem cluttered and overwhelming. It is best to introduce any three different patterns into the arrangement, such as polka dots, stripes, checks, floral, or anything that appeals to you.
Three Sizes
You can also choose varying sizes of the throw pillows, or you can choose not to. Two or three sizes of throw pillows thrown together create a more layered appearance. Should you choose to go with the same sized throw pillows, it will work too.
Apply the same three size rule to the patterns you choose, though. All the throw pillows with the same big patterns might not look too appealing, and small, clustered patterns might not be the best idea either. You have to strike a balance between the two, and designers advise that you go with three sizes of patterns. One can be large and bold, one small and clustered, and the other somewhere in between.
If you don't want to play by the rules, just go with your gut. Layer your couch with throw pillows of all sorts of colours and sizes, as long as it feels good to you.