The Power of Colour
Published : 26th March 2020 in Interior Design tips
With the help of panelling profiles, you can play with light and shadow, thereby creating depth on your walls. The right combinations immediately create a wow effect.

Colour is important and a very easy way to develop a room's potential in a creative way, especially if you understand how to emphasise the right elements with it. Installing panelling or wall profiles in a colour gives a certain flow through the interior. But do you choose one colour for all profiles? Or do you change them according to the room and its function? That is up to you and according to your taste and style.

Unity with colour
The easiest way to use colour is to continue the colour palette of the wall over the profiles. This gives a sleek, uniform result and is ideal for those who like to keep things simple.
By using one colour you bring out the texture and feel of real wood. A large space definitely doesn't look smaller as a result.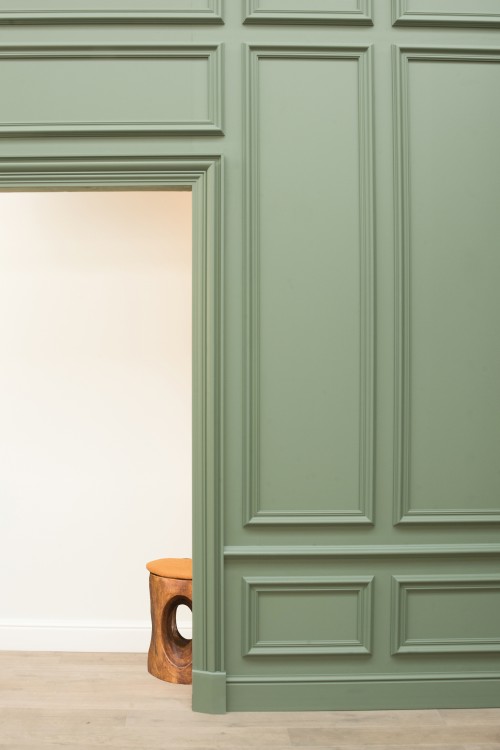 But what about a smaller room? It just appears bigger…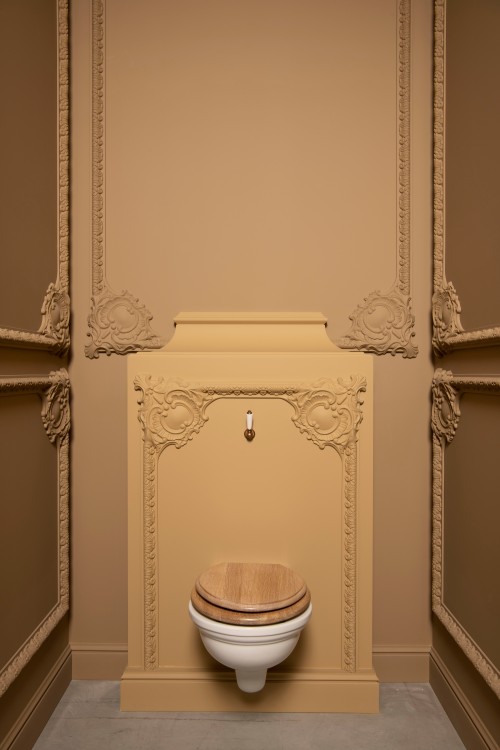 White mouldings
White is often chosen for low down and high wall mouldings. Even with large mouldings, white is often chosen because it brings out the architectural added value in the paint and gives your room a completely different look.

With a light colour on your moulding, your room seems a little darker and smaller and is, therefore, more appropriate for larger spaces.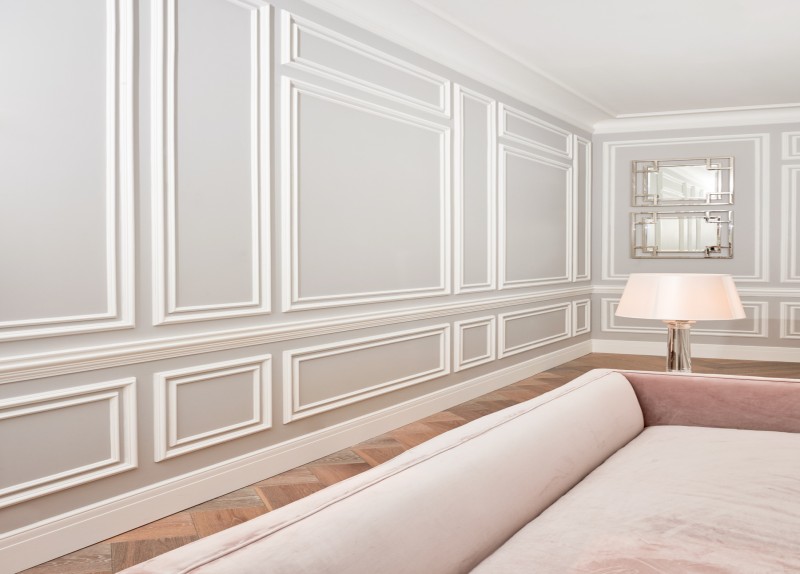 Colour blocking
Have you thought about using profiles as the transition between different colours? It's an effective way to do colour blocking. Two pronounced colours on both sides produce a very distinct effect.

How? With a horizontal dividing line, you place the emphasis on the height of the ceiling. You no longer look from left to right, but from bottom to top. If you apply the colour of the ceiling to the frame, then you lower the ceiling making the room appear cosier.
Using graphic elements
Choose a nice wallpaper and make it stand out by framing it with one or more wall mouldings. Place your wallpaper just above or below the horizontally positioned profiles, or inside the mouldings on the wall. The pattern in the wallpaper is then 'reflected'. For example, choose a wallpaper paper with a baroque motif or influences. This creates a vibrant, striking and luxurious look.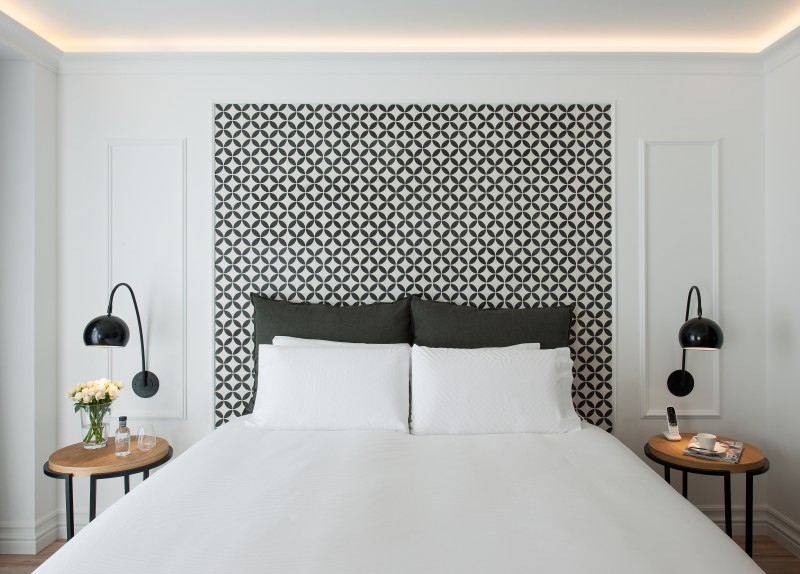 Ready to be creative with classic decorative elements such as wall panels, skirting boards and cornice mouldings? Discover the new New Classics collection by Orac Decor® Davuka GRP Ltd