Kitchen Upgrade Ideas
Published : 25th August 2020 in Interior Design tips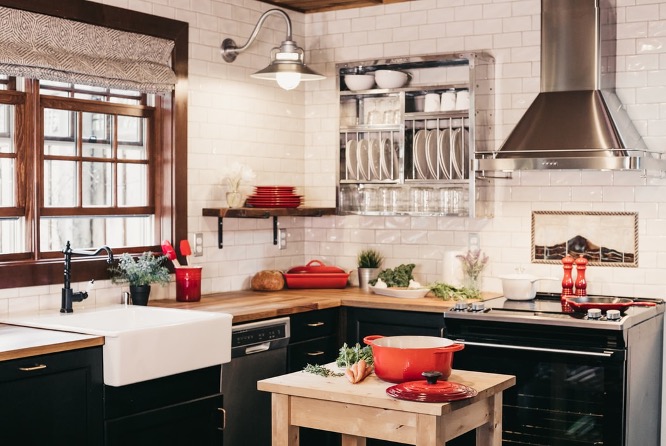 Your kitchen puts up with a lot of hard use and wear and tear, and after some years, bearing the brunt of all that humidity and constant use starts to show. Unfortunately, remodelling your kitchen isn't as easy as it sounds. Nor is it cheap. Kitchenware and hardware are very expensive, and you can't change your entire kitchen when it starts to show damage.
What you can do is make small changes to refresh your kitchen and make it look comparatively new without spending a lot of money on it. Here are some things you can do to upgrade your kitchen without burning a hole in your pocket.
Change Hardware
You might think nobody notices the hardware, but you will be surprised to know just how big of statement hardware makes in a kitchen. Change your rusty, old-fashioned, stainless steel faucets and install the more stylish brass or copper kitchen hardware and watch how your kitchen instantly starts looking as good as new. Also, change the hardware and handles on the cabinetry to make the entire look more cohesive.
Paint the walls
Give the kitchen walls a new coat of paint to make them look fresh. Water and stains from food and cooking might have made your walls dirty and dull over the years, and a fresh coat of paint just might be all you need to make your kitchen shine.
Paint the Cabinets
Say goodbye to boring old white kitchen cabinets. Grab some chalk paint and paint over the cabinetry in cute colours like pastel blue, green, or navy blue. These cabinetry colours are very in and make your kitchen instantly look chic and stylish. Coupled with the new hardware, your kitchen can have a new life.
Get a new Backsplash
Invest in a new backsplash that is more chic and modern and does not stain as easily. Today, there is a huge variety of tiles available in the market that you can use for creating your backsplash. You do not have to conform to the boring old backsplashes of the past. Get creative and put up your tiles in creative ways and make a kitchen statement.
Put up more lighting
Lighting makes a world of difference. Put up a pendant lamp over your kitchen island to illuminate the workspace and some puck lights around your cabinets to show off the newly painted cabinets some more. Good lighting is key to m