How to Upcycle Your Old Sofa or Settee
Published : 30th September 2019 in Miscellaneous
If you want to get rid of the battered old sofa set sitting in your lounge, but can't afford a new one right now, don't despair! Before you throw out your settee, read below to find out a cheaper, better, and environmentally-friendlier way of revamping your sofa set. It would surely cost less than a new couch, and you can get as creative with it as you want and customize it according to the theme of your living room!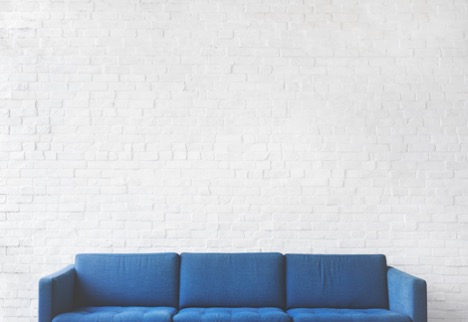 The chances are, your sofa is not beyond its salvage point. You can upcycle it, strip it down, tear away the upholstery until it is just the skeleton of the sofa set standing, and then follow the steps below!
Change the Frame
The frame is the wooden part inside the sofa that gives it its shape. Though you can't change it drastically, you can definitely alter it a bit to give it a neater, more modern look. Huge, bulky sofas are very unappealing, especially in the minimalistic setting that most people are aspiring to have. You can cut down on the excess wood, like making the frame not touch the floor to make it not look so stuffy. You can also add extra wooden planks as support to raise the back or make it straighter.
Change the Foam
With use, the foam inside a couch tends to lose its springiness and looks flat and unattractive. You can replace the old foam with new foam. The thickness and amount of foam you use also alter the entire look of the sofa. If you trim down the foam, you can make a bulky sofa look sleek and modern. There is so much room for customization. For example, you can choose whether you want to add additional foam to the armrests or not.
Change the Upholstery
Here's the more interesting and visible part. Go shopping and pick out a fabric in the colour and print that you want. Get fabric that is durable and will last you a good few years. You can get patterned upholstery or a plain solid one. You should ideally get it in the accent colour, so that it complements the rest of the colour scheme of the room.
Add Accessories
Your not-so-brand-new sofa set is almost done; just a final few touches left. Attach a few metallic, chrome decorative accessories on the frame of your sofa. These little details really help give your sofa a finished, sophisticated look. Add a throw over, some cushions, and throw pillows to complete the look.
Your new sofa set is here! It will be the star of your living room; trust us! We bet none of your friends will believe you when you tell them you did it yourself.