4 Ways to Make Your Living Room Pop
Published : 7th August 2019 in Interior Design tips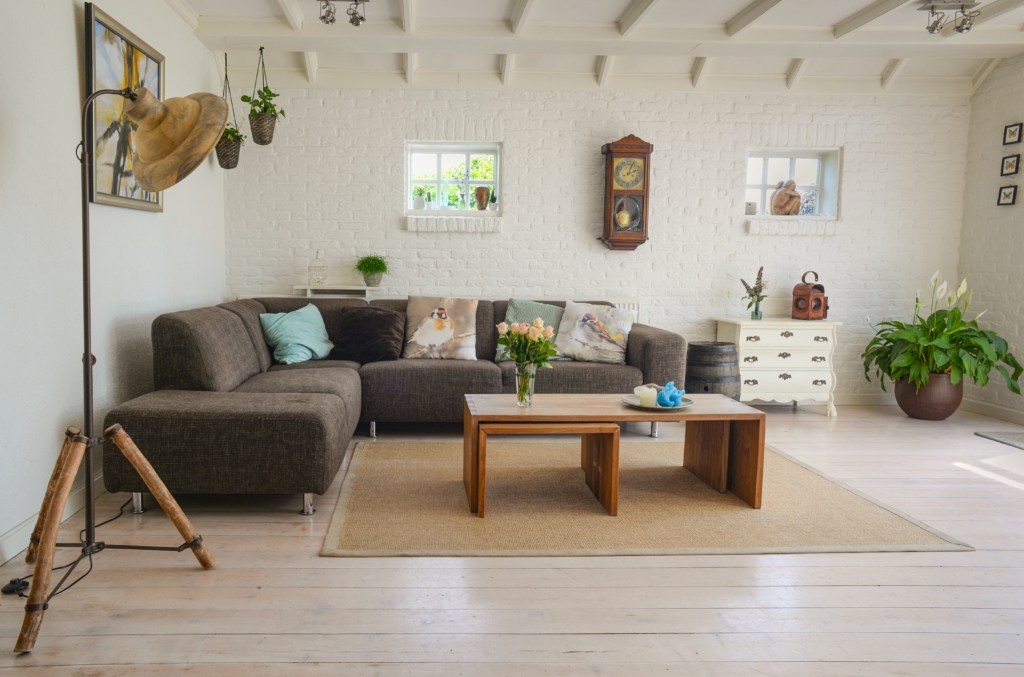 Whether you live in a flat or a massive 4 story mansion, your living room is likely to be the most central room in your house. If you're entertaining some guests, or just watching television, there's something satisfying about being in a well-decorated room. It doesn't have to be full of expensive paintings and fancy ottomans. Even a simple living room setup can be beautiful and elegant. Here are some interior decorating ideas to make your living room stand out.
1. Choose the Right Wall Colour
The colour/s you choose for your walls will set the tone for the entire room. A starchy white might give off a hospital vibe, but a deep blue might make people seasick. If you choose a dark wall colour, you can balance it out with lighter coloured furniture, or choose a paler colour and jazz it up with paintings and photographs.
If you decide to go for wallpaper, make sure that you don't go too bold, or you'll end with overly floral wallpaper and you'll just sit there waiting for the bees to buzz in.
2. Opt for a Chandelier
Not everyone has a massive budget when interior decorating. Luckily, chandeliers can be of all types, sizes and styles. Based on the theme of your living room, you can find a chandelier which lights up the space. Whether it's a crystal-encrusted piece, or a contemporary item with string lights and rods, a chandelier can brighten up your living room. Just make sure you included a ceiling centre rose to fit the nature of the room, whether modern or period.
3. Select the Right Curtains
No matter how spectacularly you've set up your entire living room, one bad decision with the drapes and the entire space will look average or just plain bad. If you have modern, clean furniture in neutral tones, light wall colours, and you throw in some heavy velvet drapes in the mix, your guests might start waiting for the play to start. For rooms with big picture windows, thin, sheer curtains are a great way to make the room feel more open. If you don't have a great view, choose curtains that accent your furniture and complement your wallpaper.
4. Ceiling Cornice
A room without ceiling cornice (especially the main room of the house), can often appear dull and unfinished – like something is missing – especially if the rest of the decor isn't quite ticking all the boxes. A cornice (whether a plain, linear style, or more decorative in nature) will give that final flourish to complete the stylish look that a living room deserves.
Whatever theme your lounge follows, it's easy to use these simple interior decorating tips to make your living room look like it was set up by a professional.