Add More Colour To Your Room
Published : 26th March 2020 in Interior Design tips
Ways to Add Colour to Your Room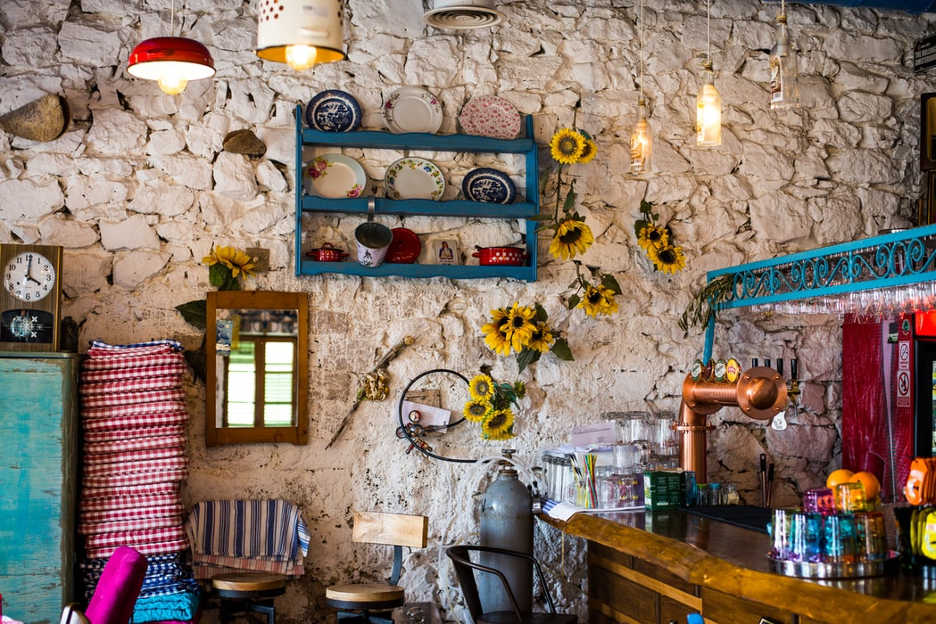 If your living room has started looking a bit drab, there is no need to go crazy and start planning an entire re-model. Look around; maybe all you need is a little change and lots of vibrant colours to make the place feel exciting and homey again.
With the minimalistic trends taking over the interior designing world, we tend to see less and less colour in our homes. All those plain walls and industrial whiteness can be too much sometimes. We all need a bit of colour in our lives! Minimalism is already on its way out, anyway, and as maximalism replaces the trend, you can experiment with all the colours you want, while staying up-to-date with the décor trends.
Here are some cheap and easy ways to add more colour to your room.
Paint the Wall
The most obvious option that comes to mind is to paint the walls. A paint job might be the most drastic change you can make in an attempt to incorporate more colours in the room. However, painting a room is not that easy and can take a fair bit of effort.
Put Out Some Flowers
One easy way of introducing more colours into a room is to put out some flowers in cute flower vases. Whether you opt for natural flowers and plants or faux ones, make sure to have an assortment of different coloured ones.
Put up Some Artwork
Adorn your bare walls with abstract, colourful paintings! Hang a diverse collection of artwork to really brighten up the room.
Upholstery Fabric
Changing upholstery fabric on your couches and sofas is also a great way to add more colour to your room. Though this might be a little pricier, it can really make a difference to the room. Some cool, bright colours that are trending right now are blue, mustard, and velvet green.
Area Rug
An area rug can make the place feel homier and is a great accessory to add to any living room. Choose a pretty, ethnic rug with a blend of multiple colours or choose a bold patterned one that highlights one accent colour.
Window Treatment
Window treatments are another great way of introducing more colours. A bright-coloured curtain, drapery or roman shade lit up by sunlight from behind, can look very aesthetic and attractive.
You can also add as many colours as you wish to with cool accessories. There can never be too many colours in one place!